Donald Farmer in Malmö May 11
With great expectations I entered my car and went to Stratiteq to the seminar they arranged ( and also invited competitors like me!! ) with the guru Donald Farmer (product advocate) from Qliktech former MS/SQL Server. It was a lunch meeting with delicious soup served by Pernilla.
The title of the presentation was "Social Business Social Discovery". Donald was soon introduced by Johan Lindberg Stratiteq and entered the scene.
A true guru with a Scottish accent living in Seattle, age unknown, but since he said he had 25 years of experience of BI, when the term was "Decision Support", he have to be 50+. In other words a young man in my eyes today. He referenced one of those Gartner figures – 28% of knowledge workers use BI-tools! In other words there is a market of 72% that are potential customers. This figure was 25% ten years ago, so what are you guys doing? With Donald's professional view he has to work with the tools to make them behave in a way that these 72% accept. How to make this happen?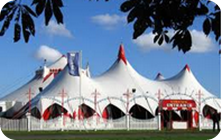 First word was agile, agile like a circus – making everything happen in 60 hours. And then it was about "cut up the elephant" i.e. make BI-projects small and reach the goal step by step with fast business value. We share some common values I must say.
Second came discovery, which also was being prepared to discover. Donald meant by making the tools "browsable" and more like "Google" when looking for information, the 72% could be reached by this method. Same as used by birds looking for berries. It also meant using  the human brain for finding patterns, still computers are not especially good at that. The social part ie sharing discoveries is not just a library! People share, the tools have to adapt. Which Qlikview does….
The final part about "next release" was vague, meaning for me it will not happened tomorrow.
Next release will be:
Genius and compelling: "like Heidi Lehmann the famous Czech film star from the 40:ies".. Sophisticated joke? She is not to be found by Google – if not known by Google, you do not exist. Was he kidding us about Cook too?
Compulsive collaboration (?) Okay.
Mobility and agile, made primarily for mobile device, adapted version for PC.
Platform for developers, ie full API for partners.
Simpler to handle ie installation and maintence making it the IT-departments friend.
After the summer it will be more specific

! Sophisticated show by a great guy!